Audi A6 Heading To Super Bowl Ad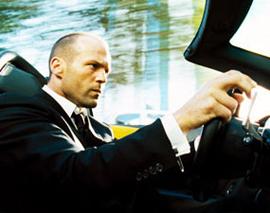 Jason Statham is trading in the Audi A8 he's driven in the Transporter movie trilogy for a new a supercharged A6. The ad, titled "Chase," is patterned after a Hollywood car chase scene but with Statham running through time and classic cars that don't get the job done, until he gets in the new A6.
Having just driven the 2009 A6 with the new 3.0-liter V-6 I have to say it is unbelievably quick. Not time-travel quick, but plenty fast for leadfoots.
The A6 is not really the company's best-known, nor best-selling product. The 60-second spot – worth around $6 million – is a lot to invest in the model, but it will also build brand identity as Audi looks to continue stealing market share from BMW and Mercedes.
Related
Top 10 Super Bowl Car Commercials
Top 10 Worst Super Bowl Commercials