Up Close: 2011 Chevrolet Cruze
Amid hundreds of chanting GM fans — mostly employees, family members and retirees — The General unveiled the U.S.-bound Chevy Cruze as part of a cavalcade of concept and production cars. Alas, while certain elements (namely the prospect of 39 mpg on the highway) are promising enough, I'm not sold on the Cruze's overall execution.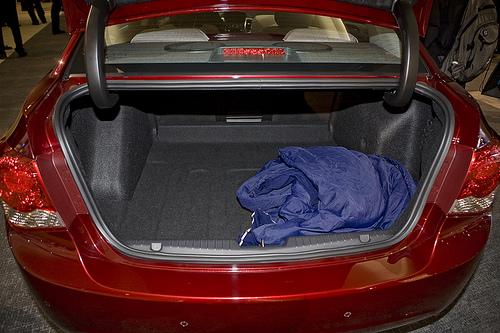 For starters, there's no folding backseat, only a center pass-thru for skis. Though one product specialist said she thought there was a chance the U.S. model might get a folding backseat, GM/Daewoo vice president of design Taewan Kim said it won't. That's a deal-breaker for some; the Toyota Corolla, Honda Civic, Ford Focus and others have folding seats standard.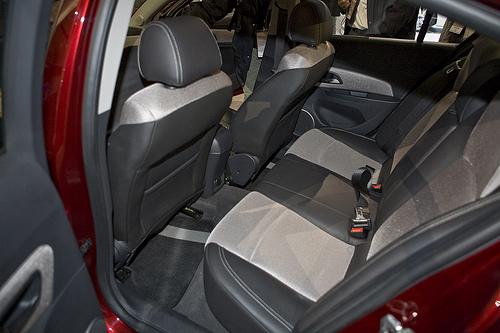 Cabin quality is more respectable, with comfortable — if low-rent — mesh-like fabric in the display car. Leather will be optional. Various sections of the dash are clad in similar mesh fabric, which is a creative way to get around the frequent use of cheaper hard-touch plastics in this price range. The rear seats offer adult-sized confines with good thigh support.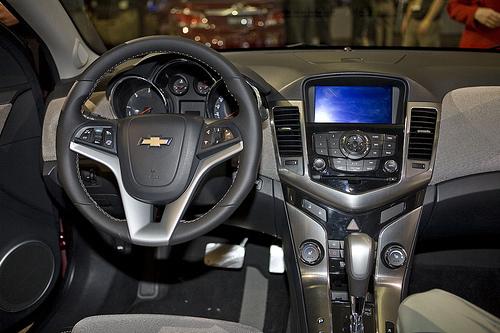 The controls have decent quality, and luxury features like automatic climate control and heated seats will be available. Unfortunately, GM's user-friendly radio — one of the outgoing Cobalt's few strengths — has been ditched for a new design. The depowered show car didn't offer a chance to play with it, but judging by the location of the buttons I doubt it will be as friendly.
If the Cruze has an obvious strength, it's styling. The profile recalls the Pontiac G8 — especially with the G8-like squared-off door handles — and the face seems well-proportioned for Chevy's split-grille routine.