Recall Alert: 2005-09 Nissan Pathfinder, Frontier, Xterra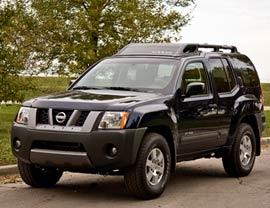 Nissan has issued a recall for 242,720 Pathfinders, Frontiers and Xterras from the 2005-09 model years, according to the National Highway Traffic Safety Administration. The recall involves a crash sensor that deploys the airbag in an accident. The recall is aimed mainly at vehicles sold in cold-weather climates where road salt can corrode the crash sensor. The airbag warning light may illuminate.
Nissan will replace the faulty sensors with new ones in affected vehicles, and all owners will get a 10-year extended warranty on the crash sensors. Watch for the warning light regardless. This is the second Nissan recall involving an airbag sensor in the past three months. The other recall affected passenger cars, including the Altima.
Owners can contact Nissan at 800-647-7261 or the NHTSA hotline at (888) 327-4236.