2009 Scion tC Release Series 5.0 On Sale This March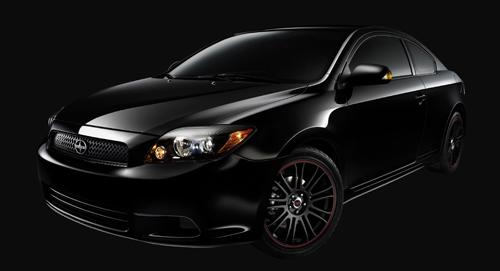 Scion has been releasing special editions of its models since shortly after the brand debuted. The latest is the just-introduced tC Release Series 5.0, which means it's the fifth special edition of the tC coupe. This time out, Toyota wants to feature its performance aftermarket division, TRD, so the RS 5.0 gets special 19-inch matte black wheels, a TRD sports muffler, a TRD rear sway bar and TRD lowering springs. And it only comes in black.
The package will cost an additional $2,300 over the base tC's starting price of $17,000 with a manual transmission and $17,800 with an automatic. Not included is TRD's supercharger that was developed specifically for the tC. You can add that to the 5.0, however, at a cost of $3,200. The supercharger boosts power to 200 hp. The 2009 Scion tC RS 5.0 will debut at the Chicago auto show later this week.