Buick, Jaguar Unseat Lexus Atop J.D. Power Reliability Study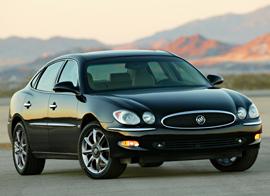 J.D. Power and Associates' annual reliability study was just released, and Buick and Jaguar are tied for the top spot, unseating Lexus. The rankings are for three-year-old vehicles, which are rated according to problems per 100 vehicles. J.D. Power mails out surveys to thousands of people, and this year's field included 46,000 original owners of 2006-model-year vehicles. Four of the top 10 brands were domestic makes, including Mercury, Lincoln and Cadillac.
Buick and Jaguar tallied 122 problems per 100 vehicles, with Lexus close behind at 126. Toyota won five segment awards for best models, including the Toyota Highlander, Prius, Sequoia, Camry Solara and Tundra, which was the most of any automaker. Lexus fielded four winners in the ES 330, GX 470, LS 430 and SC 430. While those scores are impressive, we're not quite sure how Scion, another Toyota nameplate, ranked near the bottom of the list with 222 problems per 100 vehicles.
While the results may sound surprising on their face, Buick has been in the top 10 since the survey was relaunched in 2003. Jaguar also steadily improved in quality while under Ford ownership. Jaguar was sold last year to Indian carmaker Tata Motors.
Keep reading for scores of each brand as well as each vehicle segment.