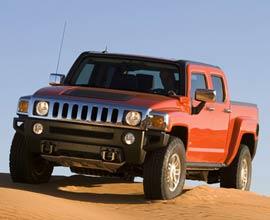 GM has issued a recall for 1,738 Hummer H3T vehicles from the 2009 model year due to a faulty fuel tank front support strap, according to the National Highway Traffic Safety Administration.
The strap may fracture, leaving the fuel tank supported by only the rear support strap and stone shield. If stress caused either of those to fail, the fuel tank could fall off the vehicle while it's in motion — a dangerous situation to be sure.
Dealerships will install a new-design fuel tank front support strap to affected vehicles free of charge. Owners can contact Hummer at 800-732-5493 or the NHTSA Vehicle Safety Hotline at 888-327-4236.