Chrysler Deal with Banks Could Save Company From Bankruptcy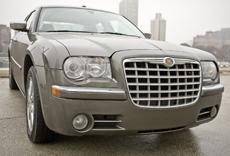 News is breaking fast today that Chrysler's creditors have secured a deal with the Treasury Department that could save the company from bankruptcy. Early reports on the deal say that $6.9 billion in debt will be forgiven for $2 billion in cash, presumably coming from the U.S. government.
Obviously, details are still coming in, but this is the final piece to the puzzle for Chrysler to meet the government's May 1 deadline to reorganize. Chrysler has already received concessions from auto unions and has a deal with Fiat ready to go once this debt is off the books.
We'll bring you updates as soon as we have them.
Deal Is Set on Chrysler Debt That May Avert Bankruptcy (New York Times)