FTC Halts Car Warranty Robo-Calls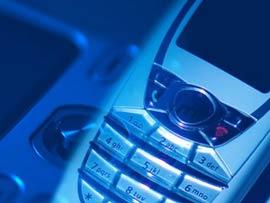 At the request of the Federal Trade Commission, a federal judge has put a halt on car warranty robo-calls by issuing two temporary restraining orders against two companies. The FTC expects this to drastically reduce the number of automated, pre-recorded calls that falsely warn people of expiring warranties and offer them new service plans. Officials say the calls already made total nearly a billion (yes, with a B).
The companies Transcontinental Warranty and Voice Touch and their executives are accused of misrepresenting service agreements and ignoring the national Do Not Call registry. The judge also froze the assets of the companies in case victims of the potential scam are awarded compensation in a future settlement.
The restraining order will remain in effect until May 29, when the FTC will request a preliminary injunction. Sen. Chuck Schumer (D-N.Y.) raised the issue of the car warranty robo-calls, and he expects the restraining order to slow the calls until the FTC can block them permanently.
Judge Blocks 'Robo-Calls' Selling Car Warranties (Associated Press)