GM Plans Plug-In Hybrid SUV by 2012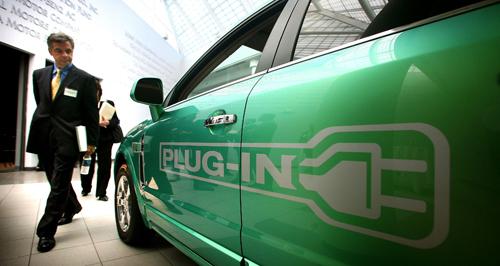 GM plans to have a plug-in hybrid SUV by 2012, according to Tom Stephens, GM's vice chairman. The technology should be available for limited use in Department of Energy fleets by early 2011, Stephens said.
While earlier plans called for the Saturn Vue to be GM's first plug-in SUV, Saturn's future clearly is not within GM, and its future anywhere remains uncertain. That being said, Stephens said the plug-in will be from one of GM's four core brands: Chevy, Cadillac, GMC or Buick.
While Stephens wouldn't say which brand or SUV is the likely candidate, GM has already equipped a small fleet of Chevrolet Equinoxes as fuel-cell vehicles. Given the size and fuel economy of the next-generation Equinox, we're thinking that redesigned SUV could be a likely recipient of the plug-in technology. Because the new Equinox is reported to be EPA-rated at 32 mpg on the highway, the plug-in would have to get seriously better mileage to make the extra cost worth it to consumers. A conventional hybrid SUV might be more practical in the short term.
Plug-in hybrid technology will be applied to one of GM's four core brands (GM FastLane Blog)