Saab Sale Official; Four New Models Coming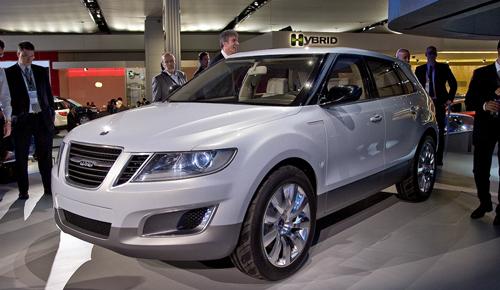 GM has reached a tentative agreement to sell Saab to Swedish sports car company Koenigsegg. The deal will be partially funded by the European Investment Bank and will keep the Saab product line moving with current GM technology.
GM spokesman Tony Macrito confirmed that Saab will release four new models over the next 18 months. The first will be the Saab 9-3X, an all-wheel-drive version of the company's entry-level sedan and wagon. It goes on sale later this summer.
The next-generation 9-5 sedan is in its final stages of testing in Sweden. The 9-5 wagon will also be released at a later date.
Surprisingly, the 9-4X crossover (above), which seemed almost ready for production last year, has no firm release date outside the 18-month timetable. But it is still "moving ahead," Macrito said.
The sale should be completed by the end of the third quarter of this year, GM said.