2010 Cadillac SRX: First Drive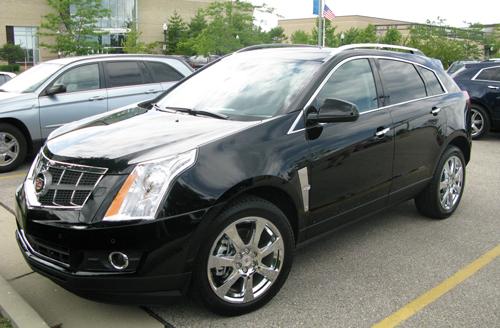 As part of GM's rebirth, a number of its brands have fresh new product hitting dealerships relatively soon. For Cadillac, the redesign of the SRX is vital to its future. While sales of its big sedans and Escalade SUV are flailing, the luxury crossover market is booming. Enter the new SRX, which is an SRX in name only. It's smaller than the long, wagon-esque SRX of the past five years, and it's ready to do battle with crossovers from Lexus, BMW, Volvo, Audi, Mercedes and Land Rover. But will it beat them? Any of them?
That's what I wanted to find out.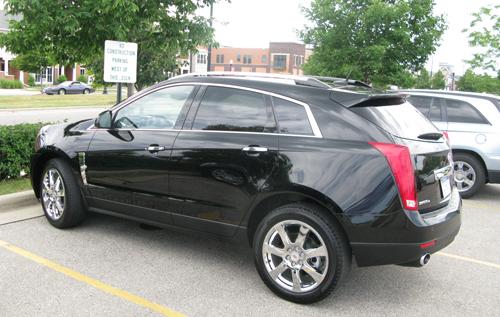 Before heading out for an afternoon of SRX driving, I sat down to lunch with executives from Cadillac. I felt pretty good in my knowledge of the segment and the SRX's competitors. I've recently driven the Audi Q5, Volvo XC60, Land Rover LR2 and BMW X3. The only model in the segment I haven't thoroughly tested is the redesigned Lexus RX 350, which outsells everything. So when the GM folk said the model they directly targeted with the SRX was the RX, my stomach lurched.
Still, I understand what they're saying. They're trying to offer near-luxury comfort at a good price with attractive styling. And the SRX is a looker. Somehow, it's bold without being over-the-top, and it even features a grille that's smaller than what you'd find on almost every other Caddy. Wise move there. The rear is also quite handsome, with taillights that form fins sticking out from the body of the car.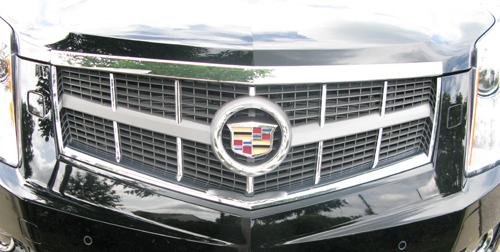 On the performance side, the SRX certainly doesn't lean toward the sporty nature of the Audi or BMW; it's much more aligned to cushy comfort, which is the RX's place in the segment. Even riding on its optional 20-inch wheels, the SRX soaks up rough roads — like the stimulus-spurred construction zones of northern Illinois/southern Wisconsin on which we drove.
The afternoon was spent in quiet isolation from the road, as both my passenger and I noted the near absence of road and wind noise. However, that was pretty much the only standout performance attribute. Steering, handling and power were all just about adequate, which isn't what you'd expect from the makers of the CTS sport sedan. I don't think 90% of people who test-drive the SRX will note the somewhat dull steering and handling, but even the most passive driver probably won't like how slow the heavy SRX feels with its base V-6 engine which gets 18/25 mpg city/highway with front-wheel drive and 17/23 mpg city/highway with all-wheel drive. When accelerating from 35 mph to 50 mph in the all-wheel drive model, there was a noticeable hunting of gears coming from the six-speed automatic. It wasn't confidence-inspiring and really got me down on the model as a whole. While most of the competition's base engines aren't exactly thoroughbreds, the X3, Q5 and XC60 all feel significantly faster. An optional turbocharged V-6 will go on sale later this fall, while the V-6 I tested hits dealerships in a few weeks.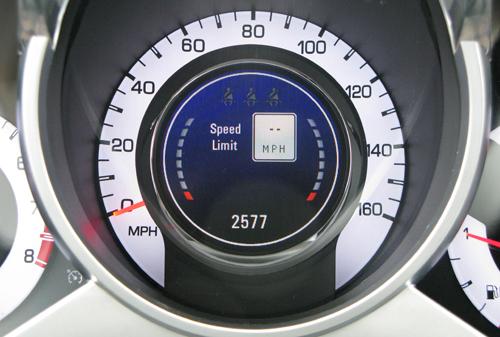 The SRX's interior was also hit-or-miss. If your eyes stick to the top of the dash, with its hand-stitched appearance; the gauge cluster, with its dazzling LCD display; or the center stack infotainment center, you'll feel like you're in the nicest crossover ever made. Let your gaze fall to the lower dash and its chunky gray plastic, or the doors and their two tiers of plastic pockets, and the luxury atmosphere quickly dissolves.

Because the SRX ($33,330) starts a few thousand dollars less than the RX and others in this segment, a lower level of luxury is acceptable, but I think the SRX is hovering close to the edge here — especially when the Lexus has upped its game in terms of luxury accoutrements, and even Volvo's new XC60 outdoes the Cadillac in terms of high-end feel for nearly identical dough.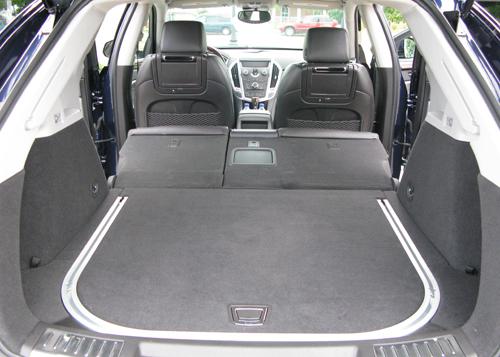 What about the good? There's plenty to praise Cadillac for in the new SRX. Chief among them is a very usable, flexible rear cargo area. There's a rail system that allows for a cargo separator to slide around, blocking off a variety of areas depending on how much cargo needs to be corralled. A large under-floor bin can hold a propane tank in place, according to company representatives. Otherwise, it'll simply hold a lot of grocery bags.

The optional pop-up infotainment system features new software, but it mimics what you find in the CTS sedan. Navigation and other graphics are a tad sharper, and all in all it's one of the most comprehensive systems you'll find from any automaker.
Cadillac also gets a win for its terrific-looking gauges. In the center of the speedometer is an LCD screen that offers a ton of information about the car, from trip-computer settings to whether rear passengers have unbuckled their seat belts.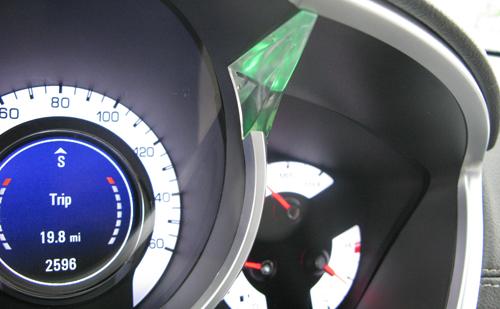 On a personal note, my favorite part of the SRX's interior is a pair of faux crystals that reside on either side of the speedometer. They light up when the corresponding right or left turn signal is activated. It looks like you're driving Superman's SUV, and I almost bought one right then and there just for that.
Perhaps — like those light-up crystals — the gauges, cargo area, soft ride, exterior design or infotainment system will persuade a large number of shoppers in this segment to pony up for the SRX. Otherwise, I think it's going to get tired of staring at competitors' taillights.
Additional Photos
2010|Cadillac|SRX