2010 Hyundai Accent Blue, 36 mpg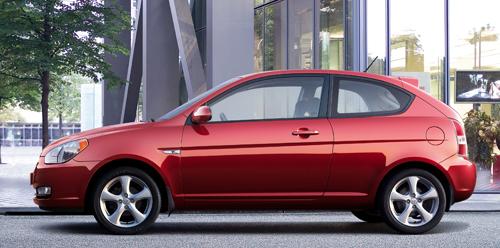 For the 2010 model year Hyundai is updating its lowest priced model, the Accent, in a number of ways. Chief among them is a new trim level called Blue that gets 28/36 mpg city/highway. That's up from 2009's best Accent mileage of 27/33 mpg.
All other Accent models — like the SE shown above — also get mileage bumps of one to two mpg and Hyundai has added an "eco" indicator to all 2010 models that lights up when you're driving efficiently.
The Accent Blue will also be the base trim of the Accent line, costing "around $10,000" according to Hyundai. It goes on sale this fall.
One other new feature is an iPod/USB port on all trims.