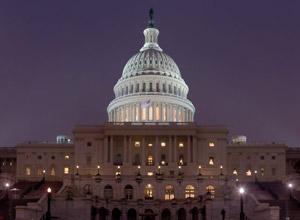 First came a report that the government had buried research on the dangers of texting while driving. Then a study from Virginia Tech found that drivers are 23 times more likely to crash while texting. Now, the Senate is considering a nationwide ban on the practice.
"The federal government ought to pass a law banning this dangerous and growing practice to protect the millions of Americans on our nation's roads," Sen. Charles Schumer (D-NY) said. "It is a matter of public safety."
He is backed by a group of Democratic senators, including Robert Menendez of New Jersey, Kay Hagan of North Carolina and Mary Landrieu of Louisiana.
The law would work similar to drunken driving laws; any state that did not enact the required restrictions on texting in a moving vehicle would see a 25% cut in its federal highway funds. Still, the Senate has its hands full right now, so it may be a while before we see any movement on a comprehensive texting ban.
If the law were to be enacted, it would go into effect within six months, but states would have two years to develop and pass their own individual laws. Currently, 14 states and the District of Columbia have already banned texting while driving.
Lawmakers Propose Ban on Texting While Driving (Associated Press)