GM Pulls Plug on Buick Crossover, Hybrid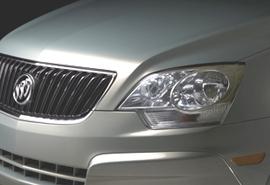 We first learned of Buick getting a regular and plug-in-hybrid version of the Saturn Vue crossover two weeks ago. Today, the company announced it will not produce the vehicle. It cited poor feedback from media, consumers and dealers over the vehicle, which may not have been luxurious enough to fit into the new Buick mold.
GM says it will keep the plug-in hybrid powertrain for another vehicle that will debut in the same proposed, 2011 timeframe. Likely candidates are the Chevy Equinox, GMC Terrain and Cadillac SRX crossovers.