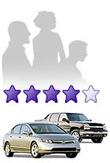 Tony from St. Paul, Minn., recently bought a new 2010 Toyota Camry. How does he feel about one of America's most popular cars? No surprise here: Tony is a fan. Nevertheless, he finds some quirks and minor hiccups in one specific area that he'd like to see ironed out. Read this review — even if it's just to witness the coinage of "torquey" — and then post your own review here.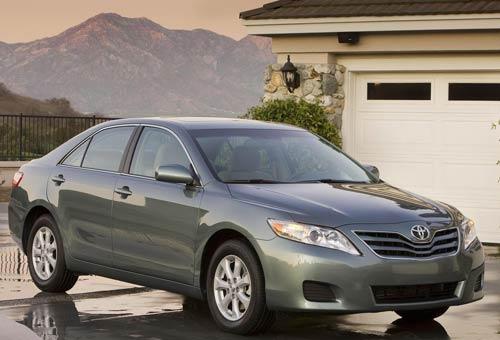 "This is a beautiful car. I have the SE version, and it's very peppy. It seems a bit torquey at stop-and-go speeds (it doesn't seem to coast freely). But otherwise it has a quiet, smooth ride with plenty of pep when trying to get ahead of something at highway speeds. I am averaging 28 miles per gallon.
"The add-on Bluetooth module is a bit hard to work with as it does not integrate into the main audio system. The MP3-player integration is a bit clumsy because the auxiliary audio input and DC power outlet are in a little cubby in the front console. This is easy to hook into but makes controlling the player difficult.
"Overall, a geeky guy like me has to do some work to make the audio system work well for him, but the overall experience is excellent."
2010|Toyota|Camry