Chrysler Returns to Leasing for 2010 Models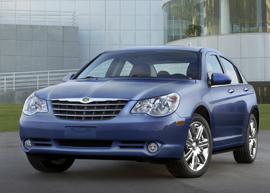 After a hiatus that covered the 2009 model year, Chrysler will return to leasing for all 2010 Chrysler, Dodge and Jeep vehicles. New 2009 vehicles still on dealer lots will get 0% financing for 72 months.
GMAC Financial is offering both the leasing and financing deals for Chrysler. The company discontinued the leasing program last summer when sky-high gas prices forced a shift in the car market and permanently injured the company, which eventually had to file for bankruptcy.
Chrysler's lease deals go into effect Thursday.