$15,000 Off a Mercedes SL and Other Deals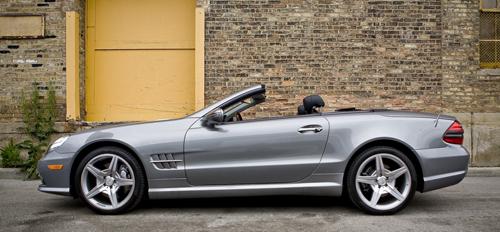 Incentives haven't been big news since the Cash for Clunkers program wiped out a large chunk of dealers' inventory nationwide. That doesn't mean all automakers have stopped offering incentives — even large ones — this month. Before the Halloween sugar rush fades, you'll be able to find some huge cash-back deals, especially at Mercedes-Benz.
2009 Mercedes-Benz SL-Class: $15,000
2009 Mercedes-Benz CLS-Class: $10,000
2010 Cadillac STS: $7,400
2010 Land Rover Range Rover: $6,000
2010 Mazda RX-8: $5,000
2010 Nissan Titan: $5,000
2009 Nissan Titan: $5,000
You can find more deals on our
incentives page
. All incentives above end Nov. 2.
2009|Mercedes-Benz|SL-Class
2009|Mercedes-Benz|CLS-Class
2010|Cadillac|STS
2010|Mazda|RX-8
2009|Nissan|Titan
2010|Nissan|Titan