Fisker to Build Plug-in Hybrids in Former GM Plant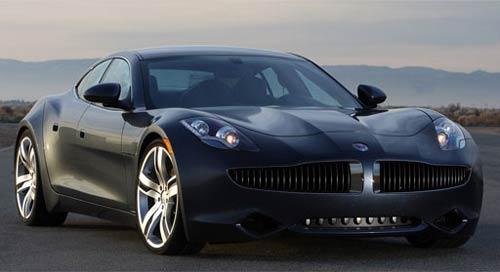 Fisker Automotive has chosen GM's former assembly plant in Wilmington, Del., to launch its Project NINA, a plan to build family-friendly plug-in hybrid sedans that cost less than $40,000 with a federal tax credit, according to the automaker. Ironically, the vehicle would directly compete with GM's upcoming Chevy Volt.
Vice President and former Delaware senator Joe Biden joined Fisker executives today for the announcement at the plant.
Fisker says it will begin production on its vehicles by late 2012; Project NINA will eventually create or support 2,000 factory jobs as well as 3,000 vendor and supplier jobs. By 2014, it expects production to enter full swing, turning out 75,000-100,000 vehicles per year. It expects to export more than half of these vehicles, which would be the largest export percentage of any domestic automaker.
The automaker will spend $175 million to retool the GM plant with the funding coming from the $528.7 million Department of Energy loan awarded to Fisker in September. Currently, Fisker only offers its electric sports car, the Karma (pictured above). The Wilmington plant was recently retooled to produce GM's Pontiac Solstice, Saturn Sky and Opal GT roadsters and coupes.