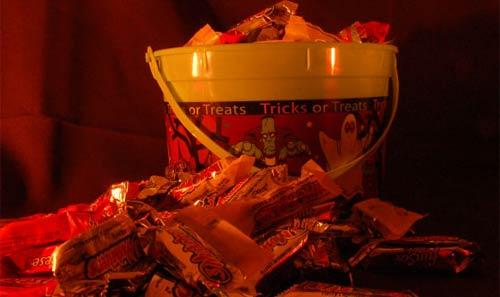 Everybody has heard to beware of the unwrapped candy with poison, but the far more frightening — and real — danger for kids on Halloween is being safe on the road. The chance of a child being killed while walking from 4 to 10 p.m. on Halloween is twice that of any other night of the year, according to Safe Kids USA.
After analyzing data from pedestrian deaths from 2002 to 2006, it concluded that 540 kids, ages 14 and younger, die while walking during those hours on Halloween every year.
Here are a few tips from our pals at MotherProof.com about how to keeping your child safe this year:
Go with them: While children over the age of 10 will likely declare themselves mortified if you go along, parents should definitely accompany those children 10 or younger.
Go early: Trick-or-treating in daylight is always preferable. With Halloween falling on a Saturday this year, it shouldn't be as much of a problem.
Go where you know: Stick with areas that are familiar, and, if possible, well-lit at night. The more street lamps the better.
Go without masks: Masks cut down on young ones' visibility, and while kids might proclaim Batman's mask is necessary to make a successful costume, keeping it raised on the top of their heads except when ringing the doorbell won't hurt.
Go with light: Dark-colored costumes should get reflective tape, and all children should go with flashlights or at least glow sticks to make them obvious to drivers.
Go with safety: Stay on sidewalks and cross on crosswalks when possible. Obeying pedestrian traffic rules cuts down on the chance of an awful mishap with a driver.
Heed this advice, be safe and have fun this Halloween. For more ideas on Halloween safety, visit Safe Kids USA.
Keep Halloween Sweet by Keeping Kids Safe (MotherProof.com)