New Jersey To Fine Drivers With Snow-Covered Cars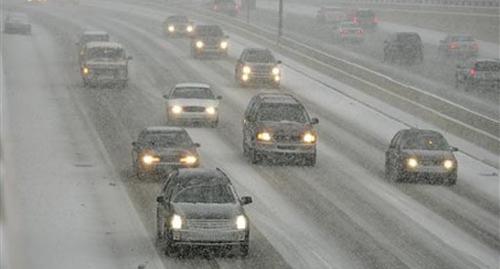 If there's one thing that annoys me during the winter driving months — actually, there are too many to count — it's inconsiderate/lazy drivers who think the road is the place to dump snow that has piled on top of their car overnight. They could brush the snow off of their cars before driving; instead they let it blow off — and all over — as they drive down the road. If you live in the snow belt, no doubt you've seen these scoundrels or perhaps you've even been guilty of the deed yourself.
Now New Jersey of all places is taking those who think "the road is my snow blower" to the woodshed with fines if you don't remove snow from a car's hood, windows, trunk and roof. That sounds like a great idea to me, but the law only allows for $25-$75 in fines. Is that enough of a fine for a highway patrolman to pull someone over for this infraction? The law won't go into effect until next year.
I'd like to see this become law everywhere that snow falls. What do you think?
New NJ law: Drivers Must Remove Snow From Cars (Cape May County Herald)