Toyota, Ford Are 2010 EPA Headliners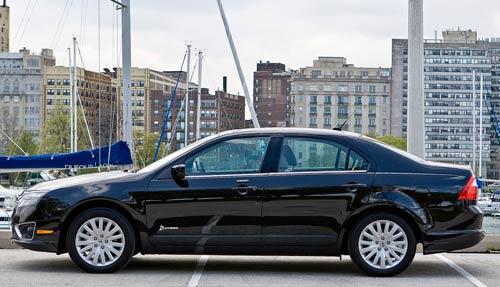 The Environmental Protection Agency and the U.S. Department of Energy have released the updated 2010 Fuel Economy Guide, which is the final word on mileage numbers and estimated fuel costs for the 2010 model year.
The 2010 guide doesn't have too many earth-shattering changes. The Toyota Prius remains the most fuel-efficient vehicle and has even added a few miles per gallon to its lead with 51/48 mpg city/highway. The big move comes from Ford: It has two vehicles — the Ford Fusion Hybrid and Mercury Milan Hybrid — tied in second place with ratings of 41/36 mpg for both vehicles.
Rounding out the top 10 are the Honda Civic Hybrid, Honda Insight, Lexus HS 250h, Nissan Altima Hybrid, Ford Escape Hybrid, Mazda Tribute Hybrid and Mercury Mariner Hybrid.
The guide's vehicle listings also provide estimated annual fuel costs, which can help you determine how much gas your perspective new car will suck down, but it's based on the national estimates for annual mileage and fuel prices — two fluctuating variables. Therefore, don't expect that number to be spot-on.
You can also input local gas prices and your driving habits in to the guide's online version to find a more personalized estimate of your yearly fuel costs.