Used-Car Prices Hit All-Time High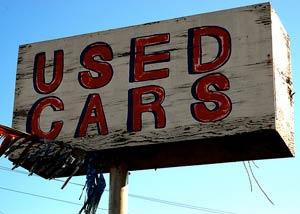 Used-car prices soared in September to a new record, according to the Manheim Used Vehicle Value Index, which measures the prices and values of used cars.
As we wrote in September, low inventories led to an increase in used-car prices. Much of this is due to the Cash for Clunkers program, which sapped new-car inventories and forced dealers to scrap and recycle vehicles that might normally be trade-ins. The higher prices were also influenced by fewer vehicles from rental car companies landing in the used market and a summer slowdown at many automaker factories, according to Manheim Consulting.
While higher prices are no good if you're shopping for a used car, it does mean that the trade-in value of your used car has also increased.
The Manheim Index rose 6.9% in September to 118.5, which is a record high. The index comprises the wholesale or trade-in value of vehicles and has a baseline of 100, which represents used-car prices in January 1995.
The consulting firm also predicted that used-car prices have peaked. With the end of Cash for Clunkers, used-car prices should begin to creep back down.
Used Car Prices Reach Record High in September (Auto Loan Daily)