BMW Offering Holiday Cash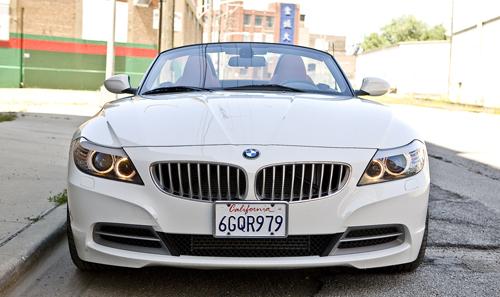 The second that Halloween candy went on sale in stores, the Christmas decorations were rolled out. So it is for holiday incentive offers. Automakers like to associate them with winter, making a cash-back offer sound like a gift you'd find under the tree. Getting in on the act this year is BMW, which is offering at least $1,500 cash back on every 2010 model if you finance through BMW Credit.
Many models have $2,500 cash-back offers, and the two diesel BMWs, the 335d and the X5 xDrive 35d, still have $4,500 in cash back as the company is trying to push diesel onto luxury buyers. For a full list of the cash-back offers, click below. They expire Jan. 4, 2010, which should be in time for Valentine's Day decorations to hit store shelves.
2010 BMW 128i, 135i coupe and convertible: $1,500
2010 BMW 328 sedan, convertible, wagon: $1,500
2010 BMW 335 sedan, convertible: $2,500
2010 BMW 335d: $4,500
2010 BMW M3: $1,500
2010 BMW 528, 535, 550, M5: $2,500
2010 BMW 650, M6: $2,500
2010 BMW 750: $2,500
2010 BMW X3: $1,500
2010 BMW X5: $2,500
2010 BMW X5 xDrive 35d: $4,500
2010 BMW X6: $2,500
2010 BMW Z4: $1,500