Dads Weigh In on Lincoln MKT's Looks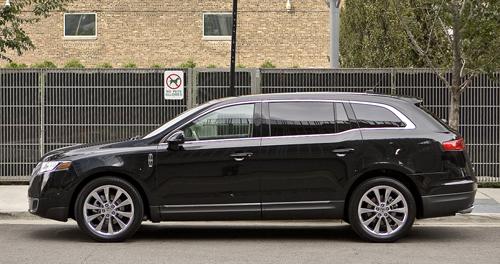 It's not often I get in a new test car and fall in love with it. I take that back — it's not often I get a non-sports car/sedan and fall in love with it. As a car reviewer, it does happen, and there are usually good reasons for it. Such was the case with the 2010 Lincoln MKT. I liked the looks, roominess, comfortable seats, tech features, huge sunroof, ease of loading the kids and cargo, and the EcoBoost engine. I just dug it. My full review can be found
here
.
However, I wondered if other dads shopping for a family crossover or luxury SUV would feel the same way about it. Would the MKT's looks win them over or drive them away? For the most part, it was a one-sided conversation and I was on the losing end.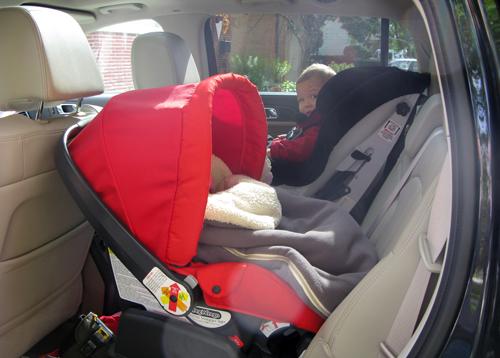 The popular dad blog,
DaddyTypes
, asked its readers for their thoughts on the MKT, and posted his own, too.
"That grille reminds me a bit of a marauding baleen whale out for revenge — which is good — and a Pontiac Vibe at SEMA — which is not. The truest thing I can say about these rigs, though, is that I like the Mercedes R-Class much better, and that's saying very little." Greg Allen, DaddyTypes
"Lincoln has done a decent job making this car their own but it is a Ford Flex in all the ways that count, and you're paying a hefty premium for a Lincoln badge, which stopped being a selling point long ago. The styling is slightly better but that's subjective, and it seems like interior space has been compromised vs. the Flex." Seth
"Personally, I'd go for the Flex over the MKT because I prefer the Flex's styling. Both of these vehicles are way too big for me (the kid goes into a Mini Cooper now), but if I ever had a couple of more kids I'd certainly grab a twin-turbo Flex over a Honda Odyssey, which seems to be the default choice for parents around here." JT
"No. I prefer vehicles which DON'T look as if they wallow about in muddy ponds (it looks like a smiling hippo to me)." teufelkindsvater
"I saw the car today in person for the first time. Beautiful interior and it's full of cool toys and safety equipment. Having said that, I don't think the exterior is unattractive, but I just don't like it." CarGuyDad
"This car — despite having nearly the same silhouette of our new car (Mazda CX-9) — seems a bit boxy and forced. I don't love the grille but give them points for size, and the taillight is kind of brutal. Overall, I would say that I would be caught comatose driving this car." Joe P.
However, my family was much more positive about the MKT. My brother-in-law, who traded in his Land Rover a few years ago for a Buick Enclave, pretty much said sign me up for the MKT (as a replacement for his Buick). My other brother-in-law, a Chrysler Pacifica owner, said, "Honestly, I can't imagine driving a Lincoln anything. Lincolns are what old people drive." His wife disagreed, saying that if they were going to spend luxury money on a car she would look at the MKT.
Then there was my father-in-law, who isn't in the market for a family-hauler. He also liked it, eyeing it as a vehicle that could handle golfing excursions and weekend trips out of town. He is on his fourth Honda Accord — in a row — so his thumbs-up to the radical styling was a bit of a surprise.
My polling isn't scientific, but it seems that reactions leaned more to the negative on the MKT. I still love the darn thing — baleen grille or not.
2010|Lincoln|MKT