Movers and Losers: October 2009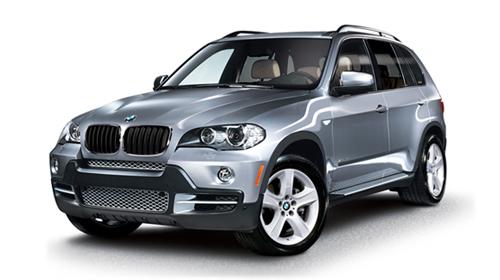 This month's list of the fastest- and slowest-selling models reflects how the 2010 model year turnover can skew things. However, a majority of the vehicles in the top 10 are extremely popular models. Obviously, all of them meet our sales threshold to make the list.
Losers don't have to make any threshold and their ranks are filled with nearly all luxury nameplates. It might be a good time to scour our listings for some 2009s that are still around. The lists and rules are below.
Movers
2010 BMW X5: 3 days
2010 Toyota Highlander: 3 days
2010 Toyota FJ Cruiser: 6 days
2010 Ford F-150: 7 days
2010 Mini Cooper hatchback: 7 days
2010 VW Jetta SportWagen: 7 days
2010 Honda Fit: 8 days
2010 Lexus ES 350: 8 days
2010 Nissan Altima: 8 days
2010 Toyota Prius: 8 days
2010 Toyota RAV4: 8 days

Losers
2009 Mercedes-Benz ML63: 395 days
2009 Saab 9-5: 338 days
2009 Saab 9-3 sedan: 329 days
2009 Audi TT convertible: 318 days
2009 GMC Yukon Hybrid: 300 days
2009 Audi TTS convertible: 297 days
2009 Chevy Tahoe Hybrid: 283 days
2009 Infiniti FX50: 267 days
2009 Mercedes-Benz GL320 Bluetec: 251 days
2009 Audi S6: 234 days
About the Lists
The Movers and Losers lists report the average number of days it takes to sell models from the day they arrive on the lot until the final paperwork is signed by a buyer. This is not a days of inventory list like you may find on other sites. We're now focusing on only the 2009 and 2010 model years.
For Movers, we only list vehicles that pass a certain threshold of sales in order to weed out limited editions, models that are being phased out or other factors that might skew the numbers or otherwise inaccurately portray popularity. For the Top 10 Losers, we lower that threshold greatly because low sales bolster the Loser claim, though they could also indicate other factors, like a model being phased out.