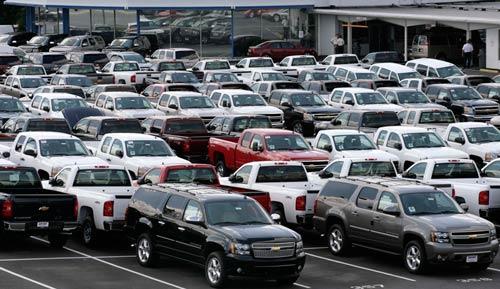 Prices for new cars rose 1.6% in October, the largest month-to-month increase since May 1981, and used-car prices rose 3.4%, which is that market's largest monthly increase since September 1980, according to the U.S. Labor Department.
The consumer price gains for cars are a result of the Cash for Clunkers program, which largely cleared dealerships of '09 models and reduced overall inventories. As 2010 models arrived, dealers became less likely to offer incentives for models that can sell for a higher price.
Analysts say that car prices will remain high through this year because automakers cut production to match a struggling economy. Those cuts, which were made earlier this year, will continue to keep inventories depleted and incentives low.
Still, if you're willing to buy a 2009 model, you might be able to secure a good deal. Don't forget that Black Friday — the best day of the year to buy a car — is on the way.
New, Used Car Prices Rise in October (Detroit News)