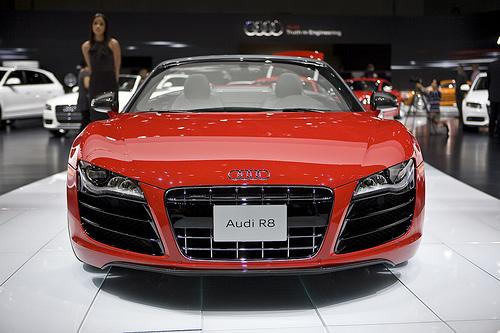 Audi's R8 Spyder roadster debuted earlier this year, and from the photos we knew it was going to be a pretty car. However, seeing it in person for the first time at the L.A. Auto Show revealed what a head-turner it is; it's Ferrari- and Lamborghini-level gorgeous.
The curvaceous lines of the R8 coupe haven't been compromised in its transformation to a convertible. Although the vents stretching rearward from the driver and passenger seats are neat design cues, it's a shame you can't see the mid-engine like you can in the hardtop R8.
The R8 Spyder hits U.S. dealerships in summer 2010. For the fortunate few who'll be able to buy one, it'll be an instant celebrity-maker. More drool-worthy photos below.