Reader Review of the Week: 2010 Honda CR-V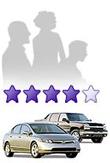 "Hip Old Guy" from Dayton, Ohio, went looking for a vehicle to replace his Honda Odyssey minivan. After a grueling search that included a number of different brands and models, he settled on the 2010 Honda CR-V. Find out how the CR-V has treated him so far, and perhaps make suggestions as to where one might store CDs in a dash space with frustratingly limited storage options. Then feel free to post your own review
here
.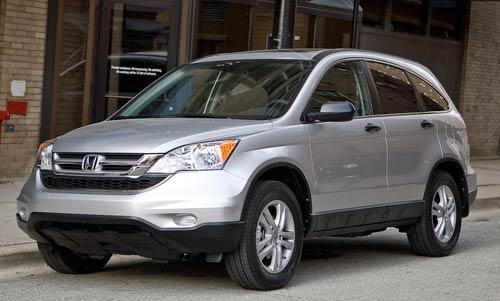 "I bought this car to replace an Odyssey minivan. I was looking for something a bit smaller and easier to park, as well as more fuel efficient. I first looked at a Mazda5, which was nice but a little underpowered and a bit claustrophobic for me. After checking out the Subaru Forester, the Nissan Rogue, and a Toyota RAV4, I settled on the CR-V mainly for the way it drove.
"The steering is quick and precise; the transmission shifts up and down very smoothly, and the car handles curves like a sports car. For me, it meant fun, fun, fun. I like the way you sit up high like in the Odyssey minivan. This translates into good visibility, which adds to the safety factor. It's a comfortable interior but could use a couple more cubbies for storage. For example, the only place to store CDs is in the lower glove box.
"The radio has great sound and the added bonus of speed-sensitive volume control. The information display between the speedometer and tachometer shows miles-to-empty, current mpg, average mpg, direction, temperature, fuel remaining and engine temperature. Watching the instant mpg gauge enables you to squeeze out more gas mileage by showing the gas mileage you are getting right now. Then the display that shows average mpg lets you know how well you are progressing.
"I am not a lead-foot, but when you put the pedal to the metal you will find that the transmission immediately shifts down and there is ample reserve power for routine passing. Remember, this engine puts out only 180 horsepower so it's no Camaro, but there is enough there to get the job done and possibly pick up a speeding ticket if you are not careful. So far, I have been averaging almost 26 mpg and that is with 40-50% highway driving on each tank full. Some claim over 30 mpg on the highway, but I suspect they aren't exceeding 50 and have a tailwind."