Reader Review of the Week: 2010 Hyundai Genesis Coupe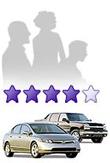 "Hot Rod Granny" from Utah refuses to let old age dampen her driving fun. She recently purchased a new 2010 Hyundai Genesis Coupe and has since fallen in love. Read about her exploits in the Coupe, as well as those of her cat, in her full review. Then let us know what you think of your vehicle by posting your own Reader Review
here
.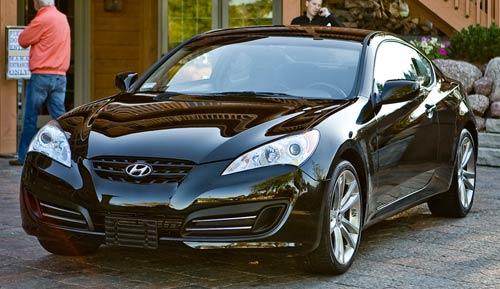 "I'm 64, have white hair and wrinkles. But I refuse to accept being old. I walked into the dealer, saw the 2.0T with Premium Package, bought the car and drove it out. I love the handling, acceleration and sporty look, both inside and out. I've had everything from a '68 [Oldsmobile] 442 to a Trans Am and this is the best.
"I need winter tires, and they are expensive but worth it. My only other complaint is the horn. They need a more robust sounding horn on such a stud muffin.
"Even my cat loves the car. The cat and I took a 3,000 mile road trip last summer, and she traveled the best she ever has.
"The ride is great, and I didn't get tired driving 10 to 12 hours a stretch. I only use the backseat for packages and such so that is not a problem. This is my first Hyundai, but not my last.
"I love the gadgets and especially the Bluetooth phone connection and the radio adjustment on the steering wheel. I have manual transmission, and shifting is easy and smooth.
"If you don't want to accept old age, go out and buy a Genesis Coupe."