Hybrid Startup Hopes to Build Cars in Alabama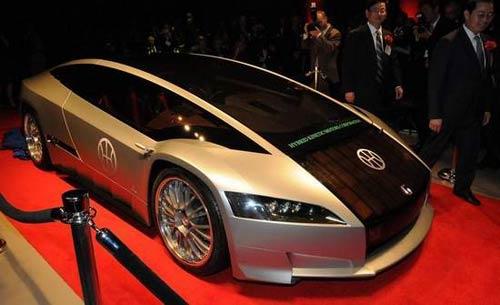 Startup company Hybrid Kinetic Motors showed off its first concept car at a Montgomery, Ala., hotel in hopes of building support for its bid to build cars in that state.
The Italian-designed Quaranta concept is part of an effort to convince state lawmakers to provide tax breaks and other economic incentives to the startup company. Hybrid Kinetic wants to build a plant in Alabama and begin producing vehicles like the Quaranta within the next two years.
It's an uphill battle, said Alabama Gov. Bob Riley, who wants Hybrid Kinetic to show that it has financing of at least $1 billion before he commits state money for incentives. The startup company is raising capital through the EB-5 Visa program, which encourages foreign investors to invest in U.S. businesses by giving them priority when applying for U.S. visas. This could mean the company would need as many as 2,000 investors since the minimum for raising money through the EB-5 Visa program is $500,000.
Showing off a vehicle is a first step, according to Hybrid Kinetics, which hopes to break ground on a facility as early as this year. The company wants to build a range of vehicles that run on several different fuels, including natural gas, gasoline, ethanol and electricity.
Hybrid Kinetic Motors Unveils Concept Vehicle (Montgomery Advertiser)