Toyota Recalls 2.3 Million Vehicles Over Sticking Accelerator Pedal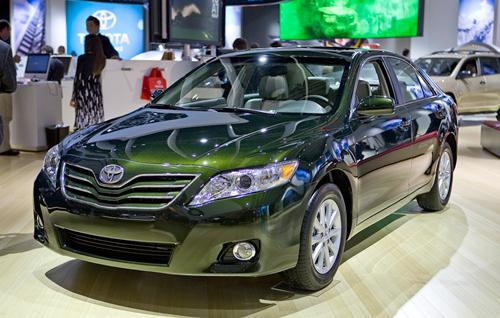 A new recall announced today by Toyota includes approximately 2.3 million Toyota cars, trucks and SUVs. No Lexus or Scion models are included. The recall is to fix accelerator pedals that become stuck and lead to severe accidents. This recall is separate from the 4.2 million vehicles recalled over floormats trapping the accelerator pedal. Toyota says 1.7 million vehicles are included in both recalls.

Below is Toyota's explanation as well as the models affected.
"The condition is rare, but can occur when the pedal mechanism becomes worn and, in certain conditions, the accelerator pedal may become harder to depress, slower to return or, in the worst case, stuck in a partially depressed position. Toyota is working quickly to prepare the correction remedy.

"In the event that a driver experiences an accelerator pedal that sticks in a partial open throttle position or returns slowly to idle position, the vehicle can be controlled with firm and steady application of the brakes. The brakes should not be pumped repeatedly because it could deplete vacuum assist, requiring stronger brake pedal pressure. The vehicle should be driven to the nearest safe location, the engine shut off and a Toyota dealer contacted for assistance."

Model included in the recall:

• 2009-10 RAV4
• 2009-10 Corolla
• 2009-10 Matrix
• 2005-10 Avalon
• 2007-10 Camry
• 2010 Highlander
• 2007-10 Tundra
• 2008-10 Sequoia

ABC News is reporting more than 60 new cases of unintended acceleration in Toyota vehicles since the safety recall campaign last year. Unintended acceleration in a 2008 Toyota led to a December crash that left four people dead. Investigators found the car's floormats in the trunk, where Toyota had recommended putting them so as not to get stuck under the accelerator.

Another person said he had watched an ABC news report on what to do if a car didn't respond and was able to get his Toyota into a dealership where they could diagnose the problem and fix the electronic components responsible. This incident may be what is spurring Toyota to issue a new recall.