Two Toyota Recalls Explained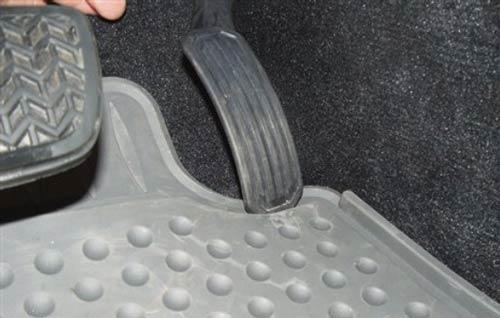 After last night's news that Toyota is adding another 1.1 million vehicles to an October 2009 recall involving floormats getting stuck under accelerators, we think it's a good time to explain the two recalls and the vehicles included in each one. In all, 13 models are included in both recalls, totaling nearly 6 million cars, and 1.7 million of those are involved in both recalls.
Last week, Toyota announced a recall of 2.3 million vehicles because of a faulty accelerator pedal that could become stuck and lead to unintended acceleration. This recall is for a completely separate issue than the floormat-related recall. However, both lead to the same end result — unintended acceleration. The vehicles in the accelerator pedal recall include:
2009-10 RAV4
2009-10 Corolla
2009-10 Matrix
2005-10 Avalon
Certain 2007-10 Camry models
2010 Highlander
2007-10 Tundra
2008-10 Sequoia
2009-10 Pontiac Vibe
According to CTS Automotive Products, the supplier of the faulty part, there have been no accidents or injuries due to the faulty pedal.
No Camry Hybrid models are included
in this recall, and
some of the model year Camrys actually have a different pedal
installed than the one affected by the recall; only a qualified technician will be able to tell the difference between the two pedals. All sales of these recalled models have been halted. New parts are on their way to assembly plants, but there has been no word on a fix for current owners.
The earlier floormat recall was announced after a fatal accident involving a Lexus sedan. This is a wider ranging recall involving more models and brands, including Lexus; it was just expanded by 1.1 million vehicles to 5.3 million vehicles. The vehicles in the floormat recall include:
2007-10 Camry
2005-10 Avalon
2004-09 Prius
2005-10 Tacoma
2007-10 Tundra
2008-10 Highlander
2009-10 Corolla
2009-10 Venza
2009-10 Matrix
2009-10 Pontiac Vibe
2007-10 Lexus ES 350
2006-10 Lexus IS 250 and IS 350
A series of steps have been developed to fix the problem involving the floormats, including shortening the gas pedal. In some cars, a brake-override system will be installed to allow drivers of runaway vehicles to stop the car.
You can follow all of our coverage of the recall by using
this link
.