After Breakdown or Accident, It's Best to Stay in Your Car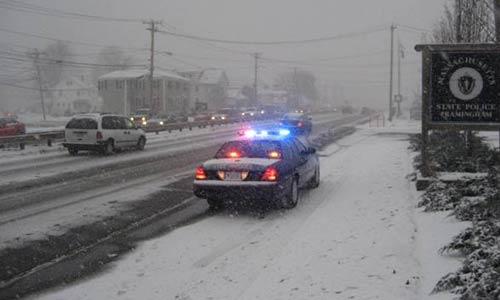 A recent tragedy in Atlanta took the lives of two women who, after leaving their vehicles to inspect damage from a fender bender, were struck and killed by a tow truck. This winter has seen several accidents in which motorists leave their vehicles to inspect minor damage or after a breakdown, only to be hit by another vehicle.
As severe winter weather lashes the East Coast and Midwest this week, it's important to remember some basic safety advice in case you encounter a slick patch of freeway.
Although it's counterintuitive to stay in your car after such an incident, safety experts from AAA and state highway patrols recommend remaining inside your vehicle, especially if the breakdown occurs on the highway with fast-moving traffic.
Get your car off the road and into a breakdown lane if possible, turn your blinkers on and wait for assistance. The protection afforded by your vehicle is highly preferable to being outside and vulnerable. Keep in mind that if your vehicle or another hit a slick spot that caused the accident, it's just as likely that another vehicle could lose control as it comes along. If you have to leave your car, get as far away from traffic as you can. Remember that even standing in front of your vehicle is a recipe for disaster, should another car strike it from behind.
Authorities often tell drivers involved in a fender-bender during major storms to just exchange insurance and contact information and file a police report later. This is only OK if no one is hurt and both cars still can be operated safely.
About 16% of pedestrian traffic deaths each year occur on freeways, according to the National Highway Traffic Safety Administration. The agency does not keep track of how many of those people left broken-down vehicles, though.
Motorists Killed Near Vehicle Breakdowns (USA Today)