Figure Skater Goes Bond in Aston Martin DBS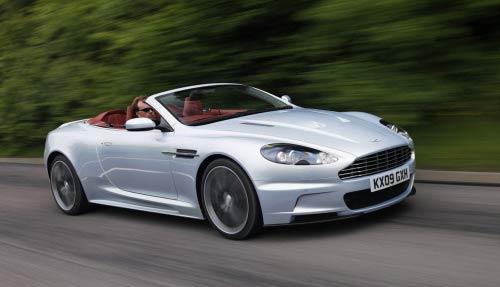 After winning gold at the 2010 Winter Olympics in Vancouver, figure skater Evan Lysacek plans to reward himself by buying an Aston Martin DBS, which starts at $269,000.
Lysacek, who took the gold medal by unseating former Russian champ Evgeni Plushenko, is now earning the James Bond comparisons he seems to so easily court: The DBS is the vehicle 007 has driven in the last two Bond films.
"Aston Martin all the way, baby," Lysacek told Yahoo. "Got to be the DBS. Just like Bond."
He first considered switching from a Range Rover to a Bentley coupe before likely deciding that you can't beat a guy named Plushenko and not go the Bond route. If you're wondering how an "amateur" athlete can afford to consider a Bentley versus an Aston Martin, look no further than Lysacek's endorsements, which include Coca-Cola, AT&T and Ralph Lauren.
Only One Car for Golden Boy Evan Lysacek: Aston Martin (Yahoo!)