LaHood: We Weren't Asleep at the Wheel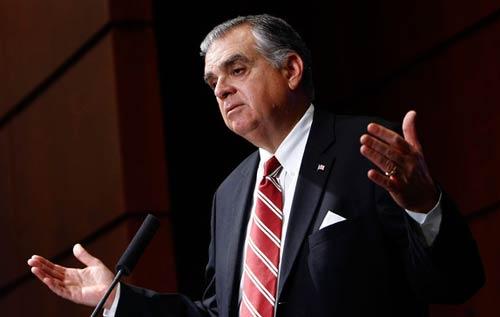 On ABC's "Good Morning America," the
U.S. Transportation secretary today denied charges
that his department had been asleep at the wheel, and said safety is the government's first priority. "We have not been asleep at the switch when it comes to Toyota," Transportation Secretary Ray La Hood said on the program. "There are three recalls going on right now, two of them as a result of our people either going to Japan or me on the telephone with the president of Toyota holding their feet to the fire on this." LaHood was responding to criticism from a former head of the National Highway Traffic Safety Administration, Joan Claybrook, who accused the agency of being "lackadaisical" when it came to pursuing Toyota and said "they didn't look hard enough."
More Toyota news after the jump:

Toyota's conflicting statements about its sudden-acceleration problems are raising doubts about whether the company knows the exact cause of the defects, the chairman of the House committee investigating the automaker told the Los Angeles Times on Tuesday. U.S. Rep. Henry A. Waxman (D-Calif.) said that although Toyota was reassuring the public in the last two weeks that it had identified the cause, it was telling House investigators that getting to the bottom of the issue was very difficult. The contradictory statements "raise questions and doubts about Toyota's understanding of the risks and the condition," Waxman said in an interview with the newspaper.
Showing the chastening effect of bad publicity, Toyota on Wednesday declined to accept a Japanese government energy efficiency award for its Prius hybrid. The automaker said the honor is not appropriate for a car hit by massive recalls, the Associated Press reports.
According to a poll by Kelley Blue Book (via The New York Times), 27 percent of those who said they were considering buying a Toyota before the recall said they were no longer considering the brand for their next purchase. That number is up 6 percentage points from the 21 percent who indicated the same sentiment the week before, following Toyota's initial recall announcement.