Ford says 25% of Its Vehicles Could Be EVs or Hybrids by 2020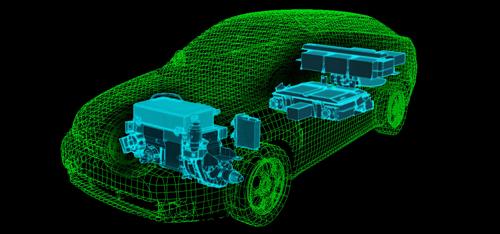 In just 10 years, as much as a quarter of the vehicles that Ford produces could be all-electric or hybrid vehicles, according to the automaker.
As U.S. laws for the average fleet fuel economy take hold, Ford plans to respond by introducing new electric and hybrid models that will constitute at least 10% of the cars it sells and hopefully as much as 25% by 2020, Nancy Gioia, Ford's director of global electrification, told BusinessWeek.
Hybrid models such as the award-winning Fusion Hybrid and Escape Hybrid will continue to dominate the mix, but Ford also showed off the all-electric Transit Connect and plans to build an electric Focus.
Oddly enough, the biggest competitor to Ford's hybrid and electric vehicles will simply be improvements to traditional internal-combustion engines, Gioia said. Ford's direct-injection engines have shown fuel economy improvements of up to 20%.
Gioia also cited the most familiar obstacles to widespread vehicle electrification: plug-in infrastructure, range anxiety and battery cost.
Ford Says Electric, Hybrid Models May Be 25% of Lineup by 2020 (BusinessWeek)