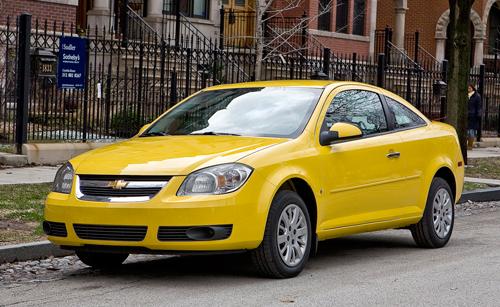 GM announced today it is recalling 1.3 million cars worldwide for a faulty power-steering system. In the U.S., about 905,000 2005-2010 Chevy Cobalts and 2007-2010 Pontiac G5s are included. The problem is with the power-steering system's motor, which can make turning the car at speeds below 15 mph harder.

GM says owners will be able to steer the car and that a chime and warning message of "Power Steering" should illuminate. The company says this is more likely to happen as the cars age.

Unfortunately, GM doesn't have a remedy in place to fix the problem for so many vehicles. It will likely include power steering motors being replaced. GM will contact owners when it has a plan, and we'll make sure to update our readers when they can get their cars serviced.

Concerned owners can contact GM's owner center at www.gmownercenter.com or the National Highway Traffic Safety Administration's vehicle safety hot line at 888-327-4236.