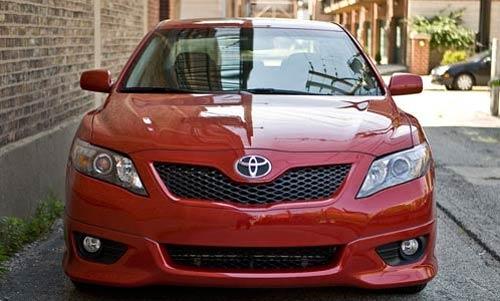 The number of deaths blamed on alleged sudden acceleration in Toyota and Lexus vehicles has now jumped to 102, according to the Los Angeles Times. This is nearly twice the amount reported two months ago.
Toyota has recalled millions of vehicles because of unintended acceleration caused by sticky accelerator pedals and floormat entrapment.
The higher tally of 102 is due to a recent increase of complaints to the National Highway Traffic Safety Administration. The newspaper used NHTSA's public records, lawsuits and police reports to come up with the total.
"It is normal to see an increase in complaints following the kind of publicity that this issue has taken on," Toyota spokesman John Hanson said. "We are diligently going to investigate all of these claims. … We have found no evidence at all of any electronic problem that could have led to unintended acceleration."
It's important to note that people filing the complaints suspect the cause to be sudden acceleration, but it's not known if their allegations are correct. Many of these incidents have yet to be investigated by NHTSA officials.
Clarence Ditlow of the Center for Auto Safety in Washington, D.C., wants Toyota and the federal government to investigate all fatalities related to sudden acceleration.
"Some of them will turn out to be something else. Unless you do the investigation, you're never going to know," Ditlow said.
Toyota's Sudden Acceleration Blamed for More Deaths (Los Angeles Times)