Toyota Recalls Two 2010 Tundra Pickups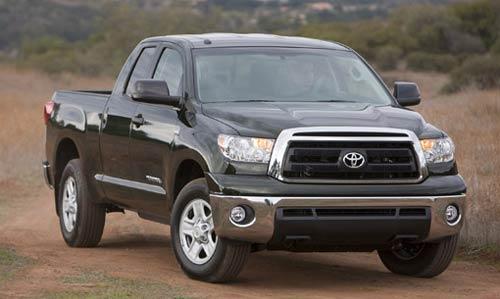 Toyota issued a recall for two 2010 Tundra pickup trucks — not two kinds of trucks, but literally two vehicles. The recall is due to a faulty joint that can crack and possibly lead to the driveshaft falling off. The same recall affected the 2010 Toyota Tacoma.
Five-hundred Tundras were fixed in the factory, but two found their way to dealerships and were sold before the fix could be made. PickupTrucks.com has the full story.
Both owners can reach Toyota's Customer Experience Center at 800-331-4331 or contact the National Highway Traffic Safety Administration's vehicle safety hot line at 888-327-4236.
Recall Alert: 2010 Toyota Tundra (PickupTrucks.com)