Chevy Volt MPV5 Concept Debuts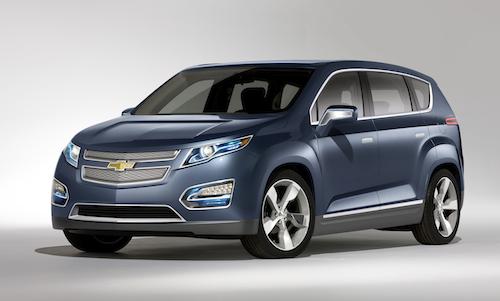 Things are getting a bit interesting in China this week, as automakers roll out global products at the Beijing auto show. None is more interesting than the Chevy Volt MPV5 concept. It looks like a concept that could easily come to fruition, and it shares many interior aspects with
the Chevy Volt sedan
, which goes on sale in the U.S. in October.
The powertrain is identical, but the less-aerodynamic shape lowers the all-electric range from 40 miles in the Volt sedan to 32.5 miles here. But you get seating for five and 30.5 cubic feet of cargo space.
Chevy is planning a similar car sans the plug-in electric powertrain globally, called the
Orlando.
However, we prefer the styling of this concept to that, even if it wasn't wrapped around the Volt underpinnings.
If the MPV5 could be classified as a light truck — like the current Chevy HHR is — it could greatly impact Chevy's corporate average fuel economy ratings. However, U.S. car shoppers have always been wary of this type of vehicle. The Mazda5 and Kia Rondo only saw sales success during $4 gas in 2008. Otherwise, small people-haulers haven't made an impact.
More photos below.