Clear Channel Brings News Crawl to Car Stereos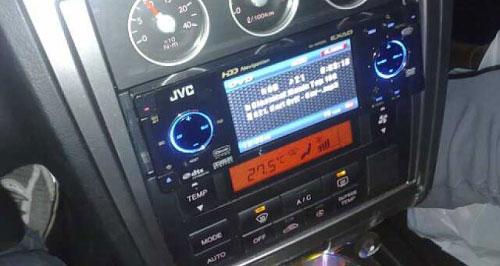 Using compatible car radios, Clear Channel plans to introduce a news crawl to its Total Traffic Network. The service already broadcasts traffic reports to 125 metropolitan areas, but this text-only service comes over an FM subchannel using the Journaline service.
It will work with any car that gets HD Radio broadcasts, but right now only one car stereo system is compatible: JVC's KW-NT3 HDT Navigation system, which has a sticker price of $1,200. Clear Channel plans to launch the service later this year.
The service will offer local news, weather, sports and traffic info, though it's unclear why Clear Channel thinks drivers would prefer this service to normal radio, especially since it means taking your eyes off the road while driving.
Clear Channel to Add News Crawl to the Car Stereo (Wheels)