Ford Unveils New Mileage, Terrain Tech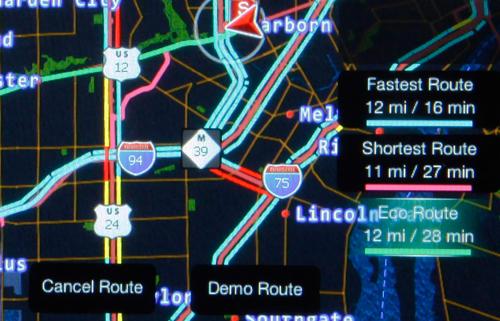 Ford has rolled out two interesting, but not mind-blowing new technologies that will be hitting its cars and crossovers this year.
We've already covered
the new MyFord Touch multimedia system in detail
, but the company released new information today about its Eco-Route feature for calculating routes on the navigation setting.
Like many other nav systems, MyFord Touch calculates a selection of routes, including the fastest and shortest, for drivers. That's straight-forward enough. A third option, the Eco-Route, will soon be offered; it uses real-time data, including traffic and posted speed information, that translates to up to 15% better fuel economy than other routes. Of course, it might not be the fastest or shortest route available. The system will display estimated times for all three routes.
The feature will be available this summer on midsize crossovers including the 2011 Ford Edge and 2011 Lincoln MKX as well as the 2012 Ford Focus, which goes on sale late this year.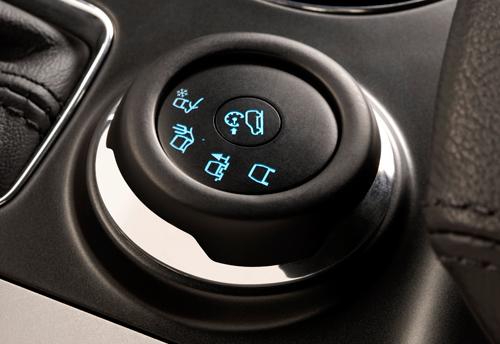 The 2011 Ford Explorer also will be unveiled this summer, and its four-wheel-drive-equipped models will receive a terrain system similar to what Land Rover uses in its SUVs. The intelligent four-wheel drive allows drivers to select one of four settings depending on road conditions to better optimize the four-wheel-drive system, including modes for Normal, Snow, Sand and Mud. A hill descent feature is also included in the system.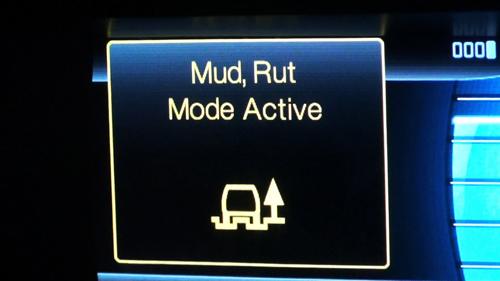 One interesting tidbit we gleamed from the press release was that changing the terrain setting triggers an alert in the gauge cluster, pictured above. From this image it appears the new Ford Explorer will also come with the MyFord Touch setup and digital gauge cluster just like the 2011 Ford Edge. While that's no surprise, it's one more feature about the under-wraps Explorer that
we've been able to uncover
.