Ford's 'Swap Your Ride' Runs Through May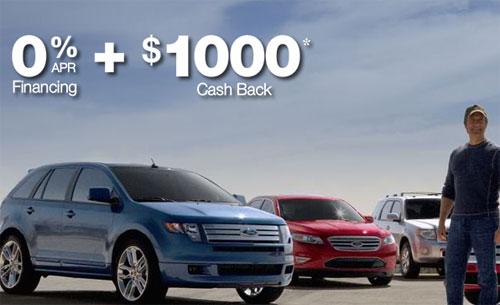 "Dirty Jobs" Mike Rowe is back to inform you that if you're driving anything but a Ford, this is the time to make the switch.
Ford's "Swap Your Ride" promotion will run until the end of May, letting customers trade in another manufacturer's vehicle in return for zero-percent APR financing and $1,000 cash back.
Of course, there is some fine print: You obviously have to qualify, and the promotion doesn't apply to any of Ford's hybrids, the Taurus SE, Edge SE all-wheel drive, F-150 Raptor or Shelby GT500.
Still, that leaves a lot of potential vehicles and should help Ford fight Toyota's recent incentives spending spree.