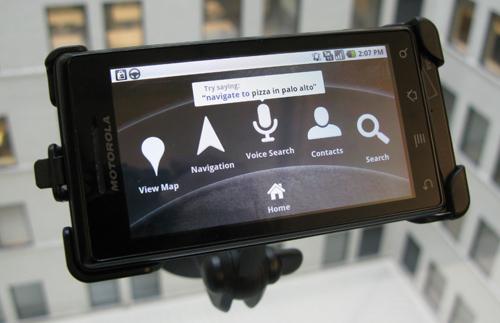 Update: Ooook. Scratch the below report as Google has come out to deny the reports we blogged about below.
Original Post: Just yesterday we ran a review of Google's excellent navigation app that runs on Android phones. Later in the day, Google representatives speaking at a conference in London announced they are working to bring Google Maps Navigation to the iPhone.
No specifics were given on a time frame to add the app to iTunes' App Store, but we bet it would be ready to go by the time the much-hyped new iPhone goes on sale, which is rumored to be in June.
This move could cripple GPS device makers, as the version we tested was on par with the best from established brands like Garmin and TomTom. The
Google app is also free.
Google Confirms Free Turn-by-Turn Directions Coming to iPhone
(Mashable)