New Fuel Economy Standards Still Use Old EPA Test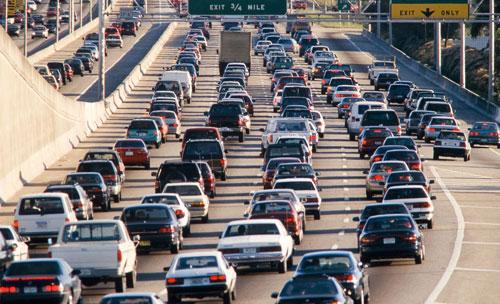 In 2008 the EPA created a new, more accurate test to determine a car's real-world mileage estimate that appears on every new car window sticker, but the National Highway Traffic Safety Administration is still using an outdated two-cycle test to arrive at the corporate average fuel economy number for an automaker's fleet.
Those fleet fuel economy and CO2 standards were what the Obama administration recently increased and will be phased in over the next five years to at least 34.1 mpg for cars and trucks combined (automakers can use credits for air conditioning improvements to get over the 35 mpg hump).
If the old test is still being used to calculate fleetwide fuel economy, the 34.1 mpg figure set as a requirement actually translates to about 26-27 mpg under the EPA's test. To reach the goal, cars will only have to hit around 30-31 mpg and trucks 21-22 mpg.
The EPA's tests uses adjustment factors and new test cycles to get more accurate fuel-economy estimates. This is good for the environment but bad for mileage estimates, which dropped a good deal.
Many cars will still have to improve fuel efficiency, but the amount of improvement is not quite as drastic as advertised. As AutoblogGreen points out, small cars like the Toyota Yaris and Honda Fit as well as midsize hybrids like the Camry Hybrid and Fusion Hybrid all easily top the standard, which means those cars with poorer fuel economy (a Ford Taurus, for instance) will not have to improve as much.
What Cars Today Meet New CAFE Regs? More Than You Might Think (AutoblogGreen)