Toyota Email Highlights Internal Debate Over Recall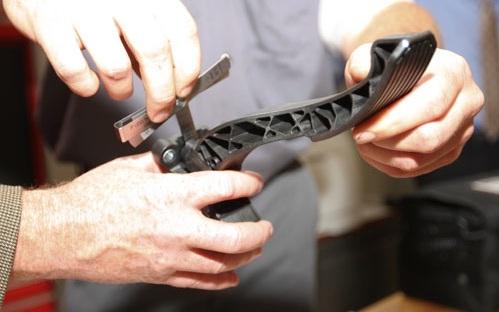 An email exchange between U.S. and Japanese Toyota executives shows the disconnect between the two groups and how they tried to handle the recall of 2.3 million vehicles over sticky pedals.
The email being highlighted most by news outlets today was sent from U.S. sales executive Irv Miller, telling a Japanese colleague that the pedal problem had to be disclosed publicly and to work with the National Highway Traffic Safety Administration so Toyota wouldn't be "put out of business."
Miller's strong language and use of all caps in the email also add to the idea there was an intentional cover-up: "I hate to break this to you but WE HAVE A tendency for MECHANICAL failure in accelerator pedals of a certain manufacturer on certain models. We are not protecting our customers by keeping this quiet. The time to hide on this one is over."
While the email on its own seems straightforward, the Detroit News follows the chain back to Japanese executive Katsuhiko Koganei. His argument was that they shouldn't publicize the problem to the public because they couldn't determine a fault "formally."
The culture clash and the days that passed before the recall was negotiated with NHTSA illustrate one of the issues the congressional hearings dealt with involving the U.S. arm of Toyota not being able to operate on its own. Since the hearings, Toyota has created a U.S.-based department to deal with safety and recall issues, and it has the authority to issue recalls without such debates.
U.S. Executive Urges Toyota to 'Come Clean' on Defect
(Detroit News)