Toyota Getting Heat for Delayed Venza Recall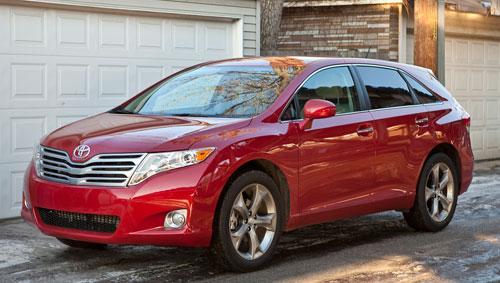 Further adding to its troubles, Toyota is now under fire because it appears that it delayed its recall of the Venza in the U.S. for six weeks after discovering a defect.
Toyota recalled the Venza in Canada on Dec. 16, 2009, because the vehicle's all-weather floormats could trap the accelerator pedal and cause unintended acceleration. It did not issue a recall for the same vehicle in the U.S. until Jan. 27, 2010, at first saying the floormats were different and posed no risk to vehicle occupants. A major recall for the same problem in various other Toyota models was issued in October 2009.
The reversal has caught the attention of the National Highway Traffic Safety Administration, which has already issued the maximum fine possible to Toyota for $16.4 million. The fine covers the entire 2.3 million-vehicle recall for sudden acceleration. By law, automakers have five business days to notify the government if they find a defect.
As NHTSA noted, Toyota is getting off very lightly. Automakers can be fined $6,000 for each safety violation with every vehicle counting as a violation, but the total is capped at $16.4 million. Without a cap, Toyota could be liable for as much as $13.8 billion in fines.
Toyota Delayed Venza Recall in U.S. for Six Weeks, Records Show (Los Angeles Times)