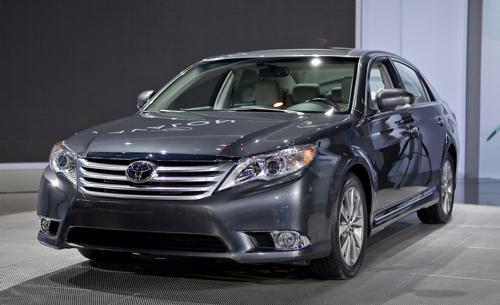 Despite months of turmoil surrounding Toyota's recalls, unintended-acceleration complaints and congressional hearings, sales data suggest that the brand's appeal remains, and not just among loyalists.
In March, 40 percent of the cars traded in for new Toyota models were other brands. "They were about 60 percent our own owners and 40 percent conquest, which historically is about where we are," said Don Esmond, senior vice president of automotive operations for Toyota Motor Sales USA. The results are surprising because many within the auto industry, including Toyota itself, expected the fiasco to deter non-owners at a rate higher than Toyota's famously loyal owner base. "It was a bit of a surprise," Esmond said.
While zero-percent financing and other incentives drove Toyota's 41 percent sales increase last month, they don't account for the consistency of Toyota's conquest rate. "I think it's a sign that the strength of the brand is still there, that people still have good confidence in Toyota," Esmond said. "We did have some unprecedented deals, so from a competitive situation, if [consumers] were out shopping, they may have figured now's the time to get a Toyota into the family."
Esmond doesn't believe the incentives are pulling buyers forward — building sales now only to create a lull later on — which is always a risk with incentives. "A lot of it may be pent-up demand, where people had some concern about 'Where's Toyota going? Is it really as safe as I think?' " he said. "And I think several things have happened since then. Some of these incidents that we've been out investigating — I think people see the results that apparently, in many of these cases, it's not the car [that was at fault]."
One Toyota dealer believes the company's strong conquest showing was influenced, ironically, by competing brands' own conquest attempts. "People are upset with GM, Chrysler and Ford coming out with that $1,000 rebate to trade in your Toyota," said Jim Tessmer, vice president and co-owner of Jack Safro Toyota in Milwaukee. "They were insulted by it. Customers told us they'd never buy a car from them because of that reason. They said, 'You guys didn't do anything like that when they went through bankruptcy and their sales were down. You've been very classy. It's like kicking somebody when they're down.' I heard that from a number of people, and it surprised me."