Car Theft Rates Highest Out West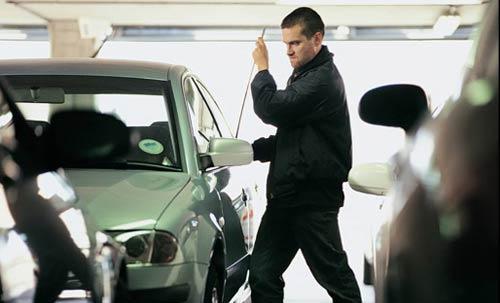 Car theft rates are on the decline for the sixth straight year, but they still happen – mostly in Western states, according to the
National Insurance Crime Bureau
.
Led by the border city of Laredo, Texas, the top 10 cities with the highest car theft rates were all in the West in 2009. Other than the San Francisco/Oakland/Freemont area and Las Vegas, the top 10 was mostly comprised of small and midsize cities, mostly in California and the Southwest.
The NICB Hot Spots report is determined by looking at vehicle theft data collected by the National Crime Information Center for all of the country's metropolitan areas.
Looking at the big picture, though, the news is good: 304 of 366 U.S. metropolitan areas had fewer thefts in 2009 than in 2008. The NICB predicts that overall vehicle theft may drop by as much as 18% from 2008's numbers.
Check after the jump for the list of the top 10 cities with the most car thefts.
1. Laredo, Texas
2. Modesto, Calif.
3. Bakersfield, Calif.
4. Stockton, Calif.
5. Fresno, Calif.
6. Yakima, Wash.
7. San Francisco/Oakland/Fremont
8. Visalia/Porterville, Calif.
9. Las Vegas/Paradise
10. Albuquerque, N.M.