Click It or Ticket to Focus on Nighttime Violators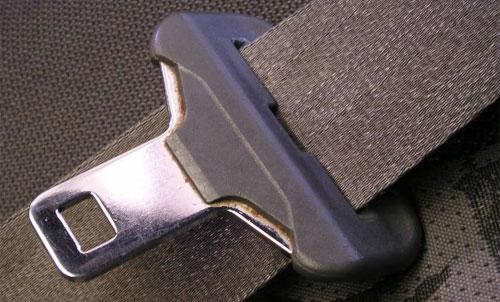 Click It or Ticket has been one of the most successful highway safety campaigns in U.S. history, and this summer law enforcement will focus on nighttime drivers who violate seat belt laws.
Data consistently shows that people tend to be less conscientious of wearing their seat belts at night when it's more difficult for police to spot the violation. In 2008, 64% of the people killed in accidents after 6 p.m. were not wearing their seat belts compared to just 48% of those who died in daytime accidents.
If you're wondering who in this day and age is stupid enough to not wear their seat belt, consider this: Recent data from the National Highway Traffic Safety Administration found that 38 people not wearing seat belts die in car crashes daily. Conforming to stereotypes, the highest rate of unbelted death occurs among young men and pickup truck drivers.
Click It or Ticket has been successful largely because of its punitive measures. In the '80s, expensive public educational campaigns convinced about 15% of American drivers to wear their seat belts. Then North Carolina launched Click It or Ticket in 1993, which became the national standard. Now about 84% of drivers buckle up, according to the Governors Highway Safety Association.
'Click It or Ticket' Seat-Belt Campaign Broadens Sweep for Nighttime Drivers (Washington Post)